Sarajevo - hotel Holiday inn, 27.1.2018. What is the Coalition for REKOM? It is a...
Pročitaj više
Sarajevo - Hotel Holiday inn, 28.i 29.1.2018 The Coalition for REKOM organized on January 28...
Pročitaj više
UG "Alternative" Kakanj, 1.2.2018. The task group with the following members: Esmin Brodlija, psychologist and...
Pročitaj više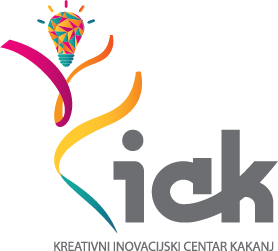 Statement by the president of the association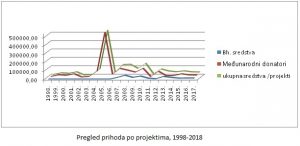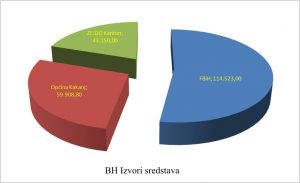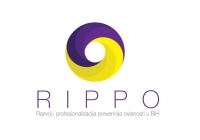 All projects of the association from 1998 to 2018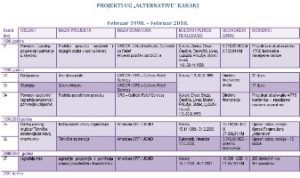 The main characteristics of NGO "Alternative" Kakanj during the 20-years long work
Projects NGO "Alternative" Kakanj are directed towards encouraging citizens to participate in the decision making processes at local level and to take more responsibility in planning and developing activities within the community. In addition, we continuously work on establishing and improving the cooperation with local governments regarding their communication with citizens and citizens' participation in decision making processes. When planning projects, "Alternative" starts by investigating the situation in the community and participation of citizens and takes into account principles of sustainable development.
Program objectives moved from providing support to sustainable return to developing the culture of democracy at the level of local communities
The number of employees ranged from 1 to 11 persons
All employees have the knowledge and skills to perform assigned tasks
The Bord is made up of people renowned in the community and dedicated to use their knowledge, experience and ideas to forward the development of democratic BiH society
We are technically well equipped, we possess office computer network and utilize Internet classrooms or distance learning in projects we implement
We cooperated for 4 years with the E-net Center at the Faculty of Economy in Sarajevo and the University of Alberta from Canada providing consulting and training services in educating municipal management staff in the area of municipal development strategy with simultaneous development of one's own capacities
We educated a good quality team of local trainers who helped municipal councillors to develop skills and knowledge of participative planning and prevention of gender violence
We implement 2-3 projects and 50-65 workshops per year
Annual budget of our organization ranged from 4.465,03 to 195.732,73 EUR.
In addition to a considerable number of international donors, we ar ealso characterized by the fact that we ourslves provide significant financial resources from domestic sources (local and federal government)
When we first started we did not have support of local government and other instances, while today we can say we have established partnerships with 12 and active cooperation with 19 BiH municipalities
We are knowm for good-quality workshops for adults and for oganization of excellent international youth camps.
From 2012 to 2014 we had implemented significant activities focused on monitoring the work of municipal courts, democratization of the election process, promotion of healthy living styles, informing the public about the EU integrations, ecological campaigns in the field of respnsible water management etc.
Since 2014 we have been active in providing support to inclusive education, prevention of gender violence and strengthening the role of women and young people in BiH society
In 2018 we began with the projects focused on improving the infrastructure for start-up private entrepreneurs whose businesses were based on new approaches, technologies and inovations, and we also continued with the activities aimed at strengthening the role of women and young people in BiH society
We are member of Mreža pravde (Justice Network), Mreža Sporazum plus (Sporazum Plus Network), ETNAR Regional network (the network of advocacy NGOs for sustainable use of energy and natural resources in the Western Balkans and Turkey) and Coalition for REKOM regional network and we also participated actively in the program of the Council of Europe focused on civic election monitoring.